A

business card worthy of a chef

Forget the classic business card on a piece of laminated cardboard: leave your mark on a kitchen tool that your customers will actually use! With each measurement, with each recipe, they will think of you when they will see your name on their scales.

There's no better way
to leave them with a memorable souvenir!

_____
For Chefs
from all sectors
Are you a professional
giving cooking lessons?
Offer the Chefs' Scale to your students so they will never forget your classes when they are in the kitchen!
Food blogger or influencer?
The Chefs' Scale is an ideal by-product for your readers and subscribers : offer them a quality kitchen utensil with your name and logo !
Is cooking more
of a hobby for you?
Treat yourself to a scale that reflects your image!
Whether you are a professional or private chef, blogger, or influencer,
the Chefs' Scale is made for you.
Jean Michel Perruchon,
Chef pâtissier à Paris

La cuisine de Mercotte,
Blogueuse culinaire

Thierry Mulhaupt,
Pâtissier à Colmar

Alain Chartier
Glacier, Chocolatier, Pâtissier, Morbihan

Frédéric cassel,
Pâtissier Fontainebleau

Frédéric Lorraschi,
Pâtissier USA
E

ngrave your name on it and make it unique

Your name and logo are engraved with great precision on the Balance* in our workshops. We then hand-apply a silver or gold pigment of your choice: your brand name then shines brightly against the intense black of the Scale, which is impossible to miss.

* Fully customisable from 20 units.
A scale
worthy of wearing
your colors
The Chef's Scale is not just any scale. We've selected our best precision kitchen scale to proudly carry your brand. It has a deep black tray designed to make your name stand out with intensity and elegance.
With a capacity of up to 5kg, accurate graduation to the nearest gram, a durable stainless steel pan that's easy to clean, and an LCD display, it's a great partner for baking or any other kitchen recipe.
Put your brand on a scale that deserves it and that your customers will be thrilled to use!
_____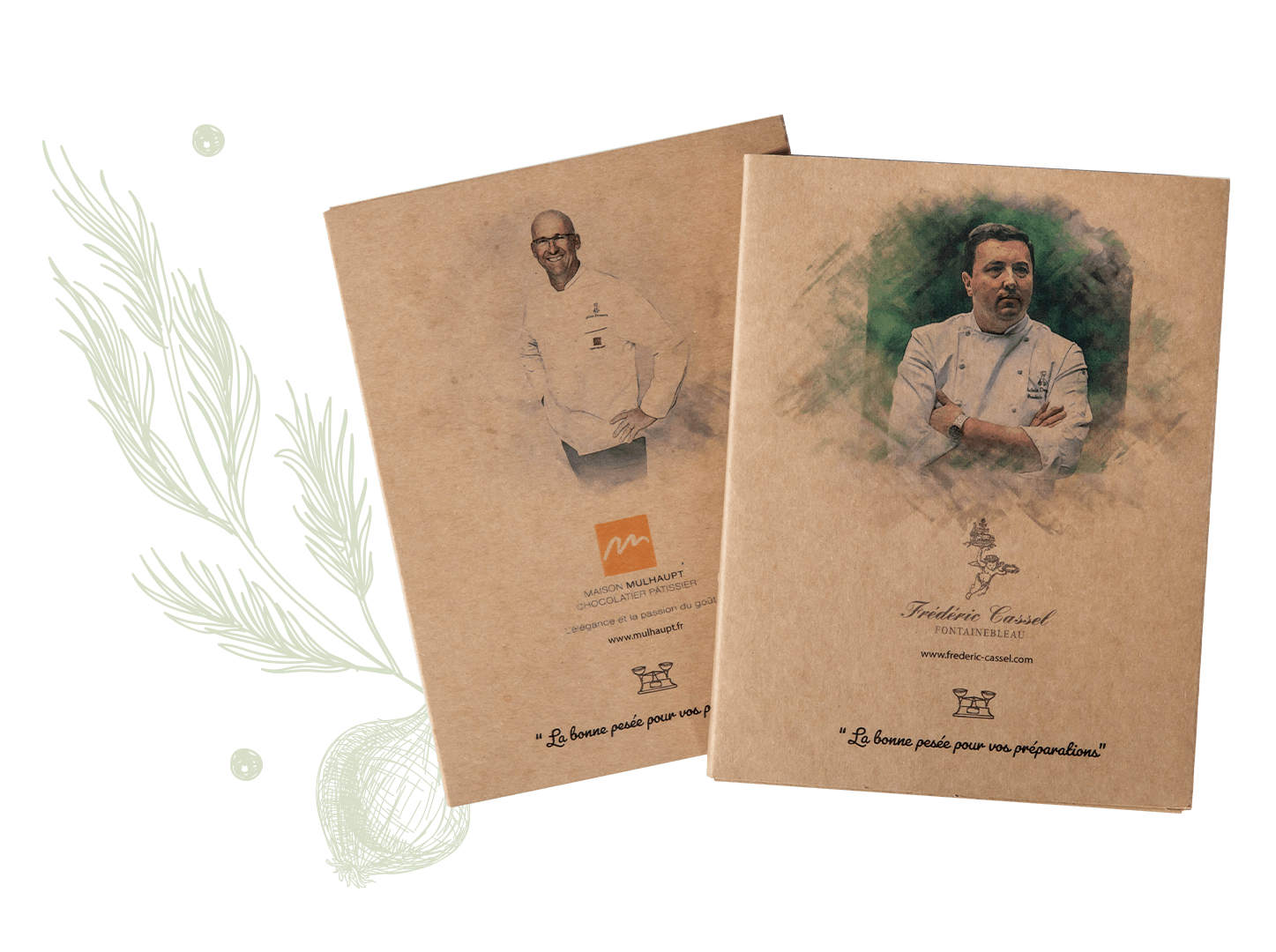 A jewel case
with your image
The Chef's Scale is delivered in a case that is made in France and that reflects your image. We attach a lot of importance in the Eco-Conception by privileging the recyclable materials.
A

s a gift or for selling:
the choice is yours
If the Chefs' Scale is the ideal gift to create a lasting impression, it also has its place in your shop. Delivered in an aesthetic, qualitative, and personalized box, the Scale will not disappoint your customers when they receive it... To the contrary!
It will impress your customers even before they open their present...
_____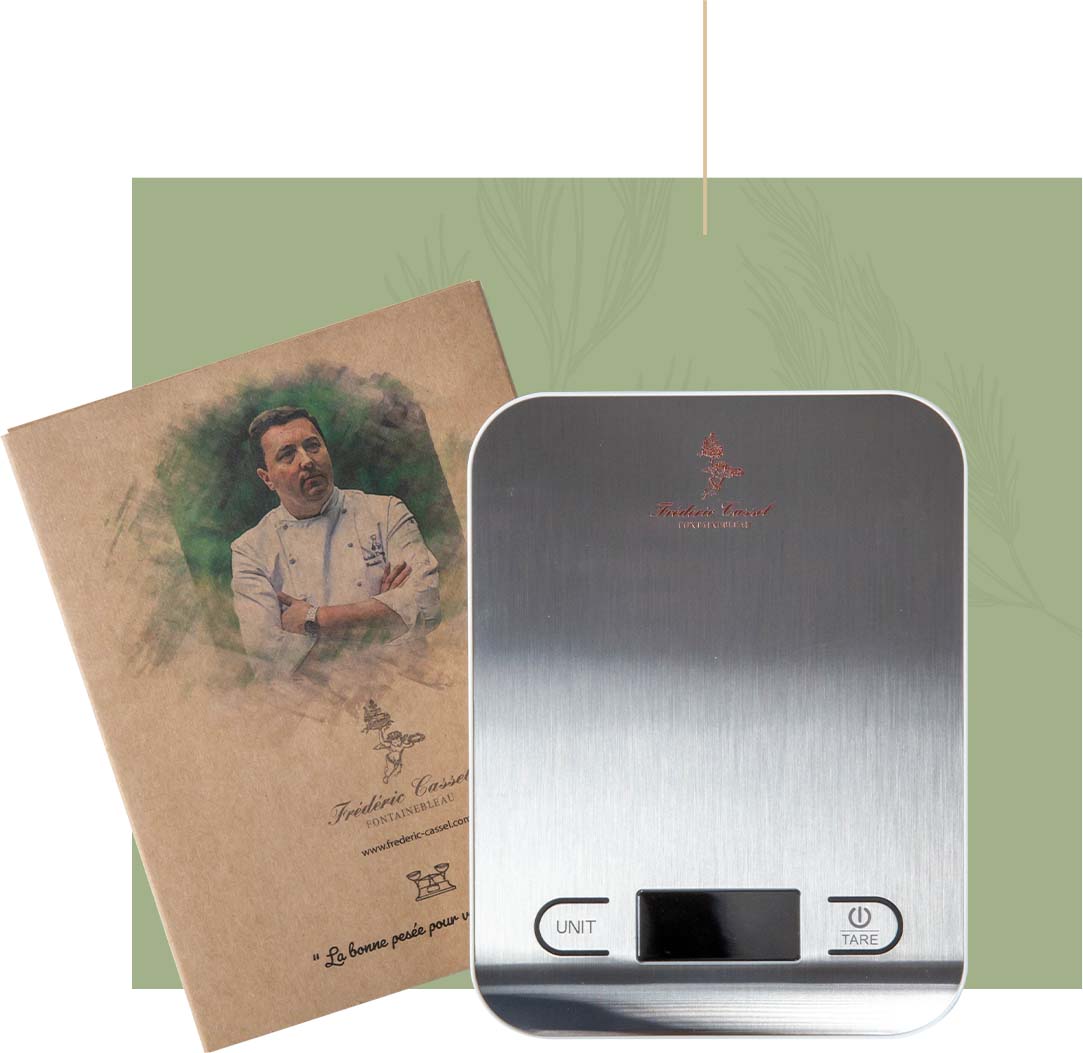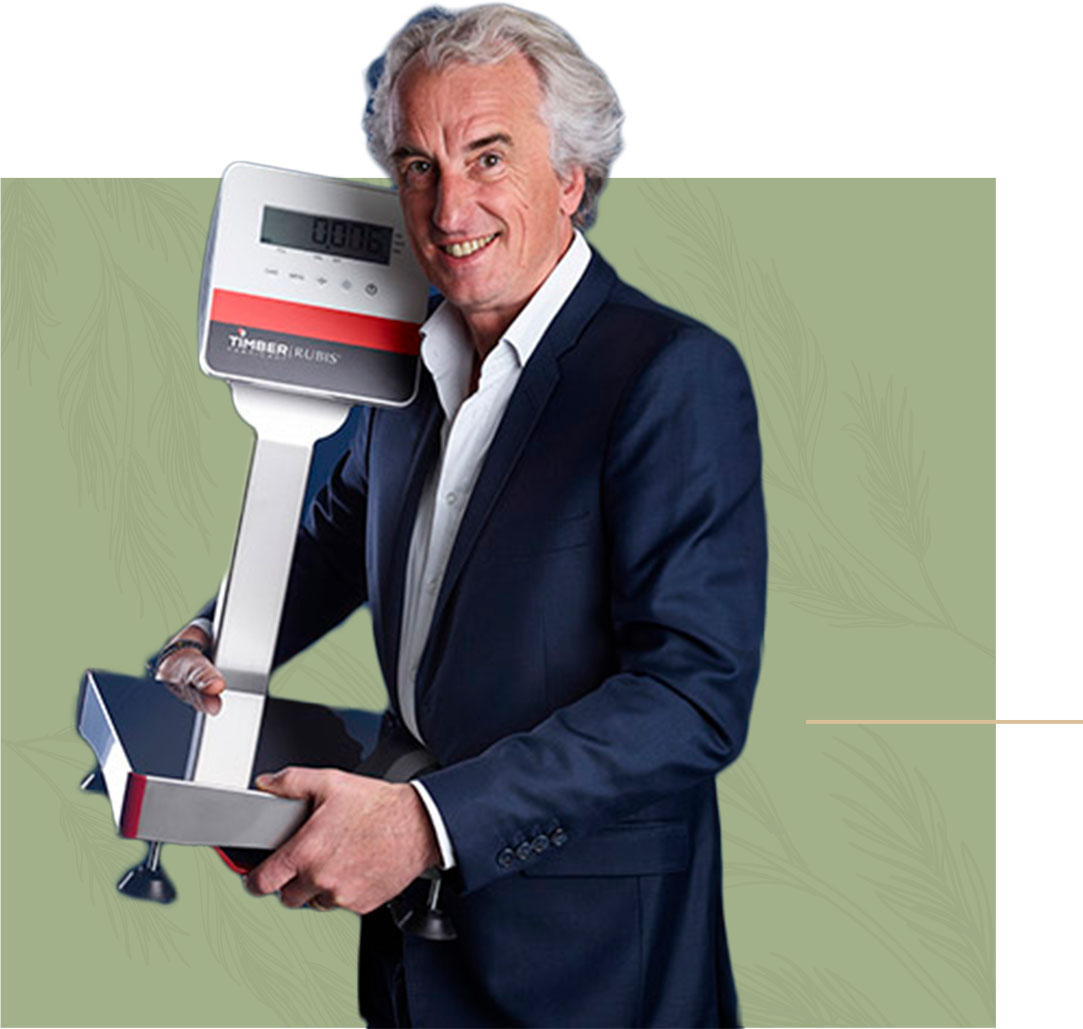 A
100% Made in France scale
La Balance des Chefs is a product of Timber Productions, a French company near Fontainebleau, in Seine et Marne. Passionate about our profession and with 25 years of experience, we are constantly innovating to offer you the best scales on the market.
F

or professionals

in all fields

Michel Herrscher, Charcutier traiteur à Colmar

F

or professionals

in all fields

Prosper Montagné

F

or professionals

in all fields

Timber Productions

F

or professionals

in all fields

AI Concept

F

or professionals

in all fields

Brame

F

or professionals

in all fields

Cycles Lekeuss
The Chefs' Scale is our latest project carried out with in our workshops.
A scale at the height of the greatest chefs,
elegant and unique, just for you.
Order your Balance now and become an unforgettable chef!
Buy your scale